Put Your Dreams to Work by Annabel Chotzen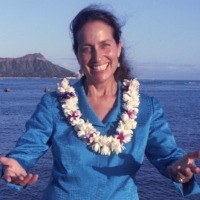 Annabel Chotzen motivates us with her passion and rejuvenates us with her humor. She empowers us to achieve our goals, and then surpass them! For more than 10 years she has motivated thousands of people throughout America to meet their challenges, to rise above their limitations, and to create transformation in their lives.
Rather than just lecture to her audience, Annabel involves the audience and deeply connects with them. Hands-on experiential exercises reinforce the message. In addition, a multimedia presentation increases learning effectiveness and retention by stimulating the senses of light, sound and touch.
Having worked for corporations, government and entrepreneurs, she understands the challenges of a broad range of organizations and people. Using examples from her own life, Annabel will teach your group how to rise above impossible odds, achieve your goals and then discover that a much higher level of fulfillment has been attained.
In addition to 'Put Your Dreams to Work', Annabel Chotzen also offers the following keynotes and workshops:
Superb Presentation Skills
Excelling in Customer Service
Dealing With Difficult People
Coaching Employees for Optimum Results
Achieve More With Less and Move Forward!
Creating Exceptional Communication Opportunities
Making Ice Cream Out of Adversity; How to Win No Matter What Happens In Your Life