Tongue Fu! by Sam Horn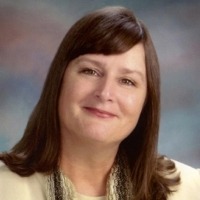 Learn to think on your feet (and your seat) with Tongue Fu! Tongue Fu is the constructive alternative to giving a tongue-lashing or to being tongue-tied. It's what to say—when you don't know that to say. It's how to keep your cool under fire. It's how to be kind and compassionate—when other people aren't. It's how to diplomatically disarm difficult behavior instead of giving in to the counter-productive urge to get back, get mad, or get even.
Sam Horn is President of Maui-based Action Seminars, and has presented workshops to over 250,000 people nationwide. She receives excellent evaluations from a wide variety of corporate and convention clients including Young Presidents Organization, Department of Education, Four Seasons Resort, US Navy, Army, and Air Force, Kaiser Permanente, and the National Governors Association. She's given dozens of national radio interviews on this popular topic, and has even trained police officers and IRS auditors how to turn hostility into harmony!
This presentation doesn't waste time on theories. You'll learn dozens of real life responses you can use at work, at home, at school, and in your community to handle everyday challenges. These martial arts ideas for the mind and mouth will help you:
Maintain a sense of humor (Fun Fu!) – no matter what!
Persuade other people to stop, listen and see your point of view
Act and feel confident – even when dealing with verbal bullies
Find solutions, not fault
Control your emotions so they don't control you
Turn resentment into rapport with Words To Use
Practice Tongue Glue! so you don't say something you regret
Instantly end complaints and gracefully exit arguments
Settle differences of opinion without becoming enemies
Use positive phrasing to soften bad news
Communicate in a way that turns conflicts into cooperation
Maintain perspective and not let difficult people ruin your day (or life)
Stand up for yourself without stepping on other people's toes