"Clear Vision" – Putting Your Creativity to Work by Dewitt Jones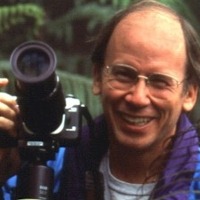 In this one-hour program, award-winning National Geographic photographer Dewitt Jones explores the fundamentals of creativity—what they are, how they exist in each of us, and how to remove the blocks that keep us from accessing them. Using his own exceptional photographs as examples, Dewitt helps his audiences see the world with new eyes and rediscover their own creative gifts. He graphically illustrates the techniques he uses to bring a creative vision into reality.
Patience
Clear thinking
Not being afraid of mistakes
Reframing a problem into an opportunity
Finding more than one right answer
Being a good listener
Critical focus
Intuition
Dewitt makes creativity understandable, accessible and fun. He provides a conceptual framework for personal creativity and vision, and the tools to turn that vision into action in every part of life. His program will leave you both energized and inspired—how to cope, and even better, to prosper with personal and professional change.
Dewitt Jones has spent his life being creative. He holds a BA in drama from Dartmouth and a Master's Degree in film making from UCLA. He had two films nominated for Academy Awards before he was 30. His books grace the White House library and his photographs appear regularly on the pages of National Geographic—for whom he has photographed for over 20 years. His work is well known in the corporate world as well, in advertising campaigns for Dewar's Scotch, Nikon and United Airlines.