Exquisite cuisine, a great location, beautiful decor and wonderful guests are important, but without innovative entertainment, an event can be uneventful.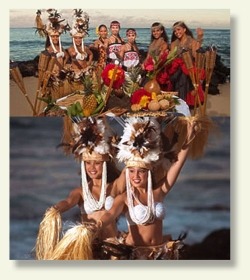 There are only two factors in determining the appropriate entertainment for a group: the preferences of the audience and the budget. TWC knows the job of finding the right entertainment for an event is an important one, and therefore works with several Hawaii-based entertainment and event production companies to ensure our special event is a success, by providing entertainment that is fresh, unique, something different, and blow-your-socks-off great!
Whatever or wherever your event, we'll create entertainment to suit, by utilizing performing artists who distinguish themselves with their professionalism and an unmistakable passion for their work.
From an intimate gathering to a full-scale production, our experience will turn your experience from "ho-hum" to "ta-tum" with creative, cost-effective ideas.